Not sure what OKL stands for? Well friends you are in for a treat! One Kings Lane is the latest and greatest place to shop for up to date discounted home decor. A place for great style, and a deal. But OKL is not for the indecisive heart…. there are limited quantities on items and sales typically only last 72 hours.
What I use OKL for the most:
I love to search OKL for accessories for clients, accent furniture, and unique home decor items. Sometimes I find a beautiful sofa that is perfect for a client… but the client definitely has to be open to buying a piece of furniture they haven't sat on before. I will say that the website is very good about giving a detailed description of construction and style on all their pieces, which helps give me confidence to specify a piece.
Here are some items on sale at OKL this week:
Love the clean lines of this sofa… I like to use this style in great rooms with soaring ceilings to help visually fill the space.
On sale for $2589.00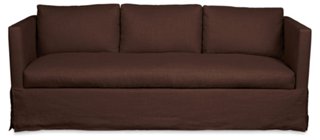 How cute are these club chairs? The nailhead and casters make this a classic piece that will always be in style!
On sale for $419.00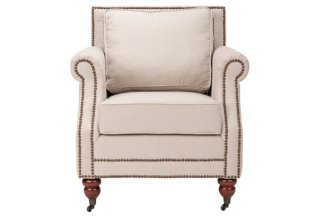 A row of x-benches along the foot of a bed or a long hallway can add interest to an otherwise boring space.
On sale for $199 each.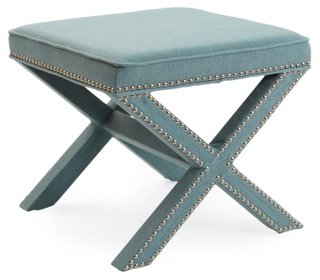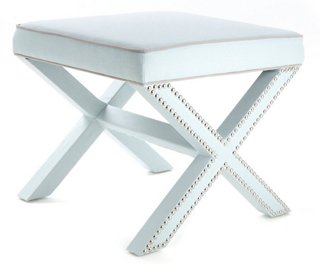 I just saw these rocking chairs in their outdoor living sale… how cute are these? I can just imagine adding these to a big front porch of a Nantucket style home.
On sale for $329.00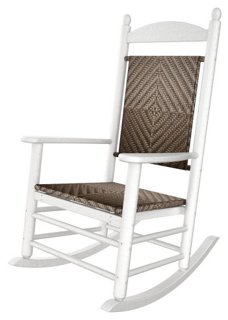 Hello? Waterworks?! That's right they sell waterworks on OKL every once in a while! Oh to get me some plumbing fixtures and bath accessories from waterworks… on sale… what a dream!
Visualize with me… master bathroom double vanity… upper built-in cabinet dividing the two… with these fixtures hung over each sink. LOVE!
On sale for $279.00

Ok one more waterworks piece. A tub faucet that is so sleek it belongs in a penthouse in NYC.
On sale for $1199.00 (stop choking, I know, but when it retails normally for $2410 its a steal!)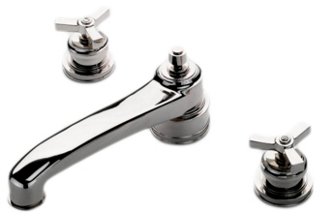 I feel like it is so hard to find good rugs these days without taking out a new mortgage… but I've had really good luck with OKL! Here is a nice modified trellis pattern rug that has dark colors (cleanability) and a nice geometric pattern (helps dress up a space)
On sale for $879.00 (8'x10′)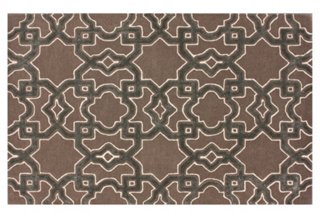 And finally… OKL's little hidden secret… "The Downstairs". Kind of reminds me of those shopping trips to China town in NYC where we would get taken to the backrooms to see "the good stuff" (and by good stuff I mean cheap knock off Louis Vuitton and Prada purses that we thought were cool to buy back then)
Love this beverage dispenser… I can just see it- one labeled "adults" and one labeled "kids".
On sale for $22.00!!!! Now THAT'S a deal!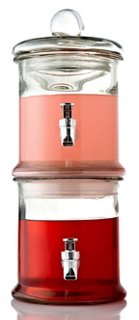 So friends, if you aren't a member yet… why not? It's free! Actually, if you click on this LINK they will give you AND me
$15 for joining! Hard to pass up a deal like that!